Deactivating users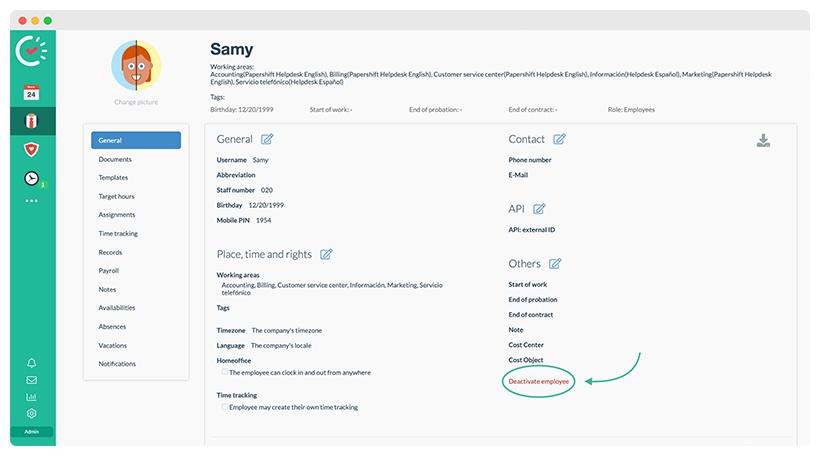 Managing states of your employees has gotten a lot easier now. There are now only two states a user can be in: active or deactivated. If a user is deactivated, the employee can no longer log in to their account. This can be reverted at any time and all data will still be accessible by the admin. Read more in our helpdesk article "How do I deactivate an employee".
Timestamp for edits in "Records"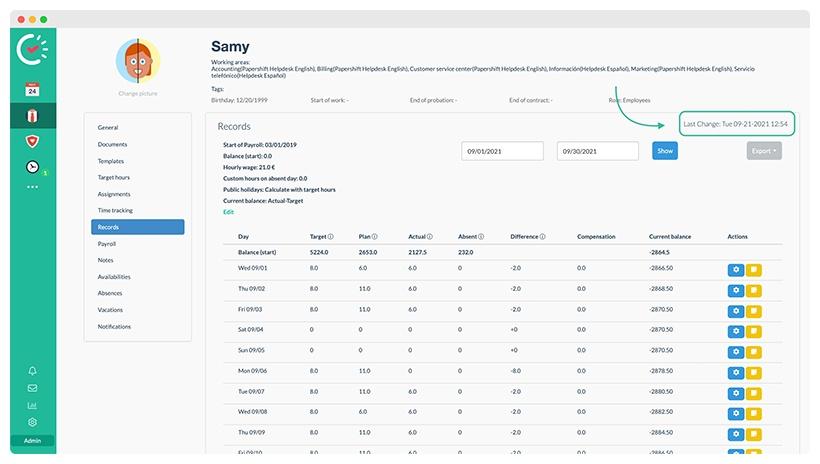 We have added a timestamp in the "Records" tab in the employee profile that states the time and date of the last edit. If no changes have been made in the tab, it will show "N/A".